Trusted by 100s Across Newcastle
Are you experiencing unexplained high water bills?
What Newcastle locals are saying..

Thank you Hunter Plumbing for coming out on short notice to look out a leak in our office. Highly professional and great service.

Great service, will definitely be our go to plumber now!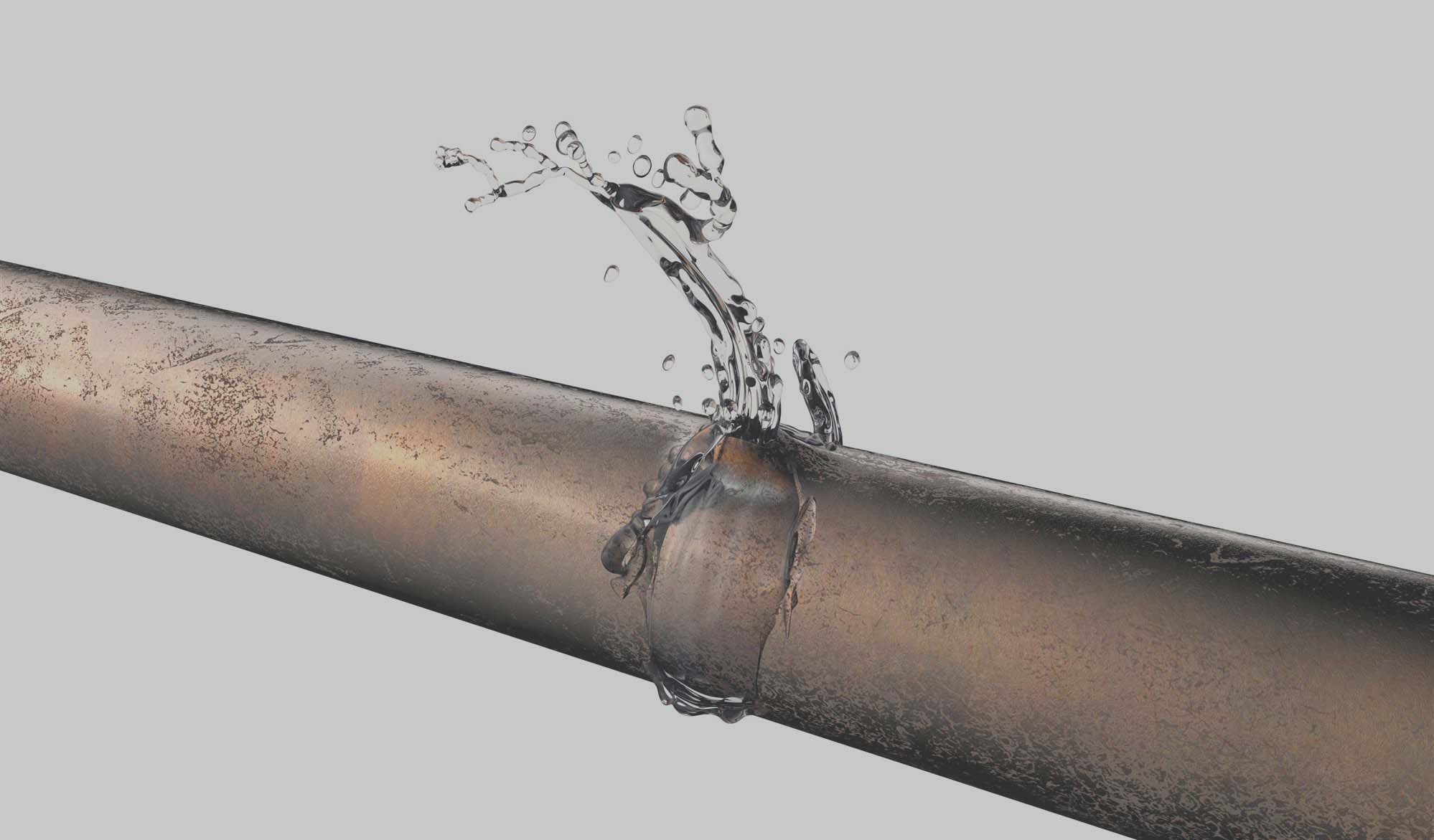 Only thing worse than a leaking pipe is a burst pipe! Hunter Plumbing knows the damage that a burst pipe can create. Our plumbers can be at your door to inspect, detect and reduce the potential of serious damage to your property. Unfortunately burst pipes are not always obvious and can have costly consequences to your house and your next water bill. It can be beneficial to take a few precautionary steps if you suspect something may be wrong.
Whenever you need a water leak repair in Newcastle our experienced plumbers are ready to provide you with a fast and efficient service. Call Hunter Plumbing today on 0411 575 312 and we can solve your plumbing problem, getting you back on track.
Common Warning Signs of a Water Leak
Not all leaks are obvious, and they can be secretly burning a hole in your wallet. One of the easiest ways to test for a hidden leak is to turn off your entire water supply. If your water meter continues to rise, then you know there is a leak hidden somewhere.
Excessive water bills
Water marks on walls or ceilings
Damp smells in carpet or rooms
Flaky paint
Hissing sound behind walls
Low water pressure
Banging or noisy pipes
Mould
If you notice any of these signs, your plumbing may be leaking water.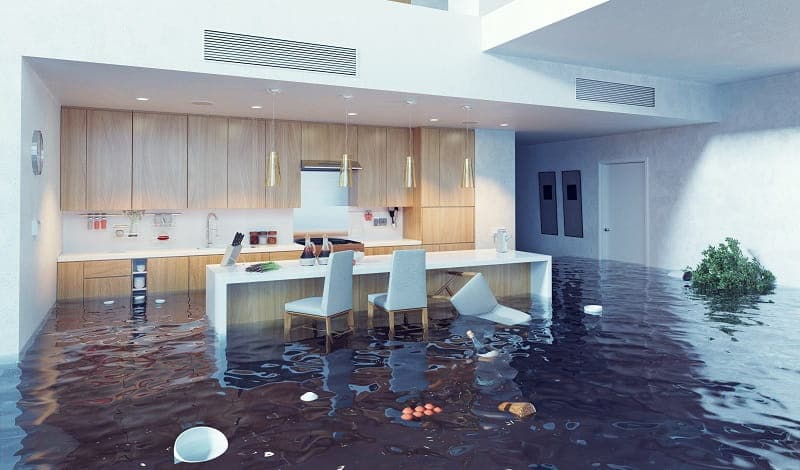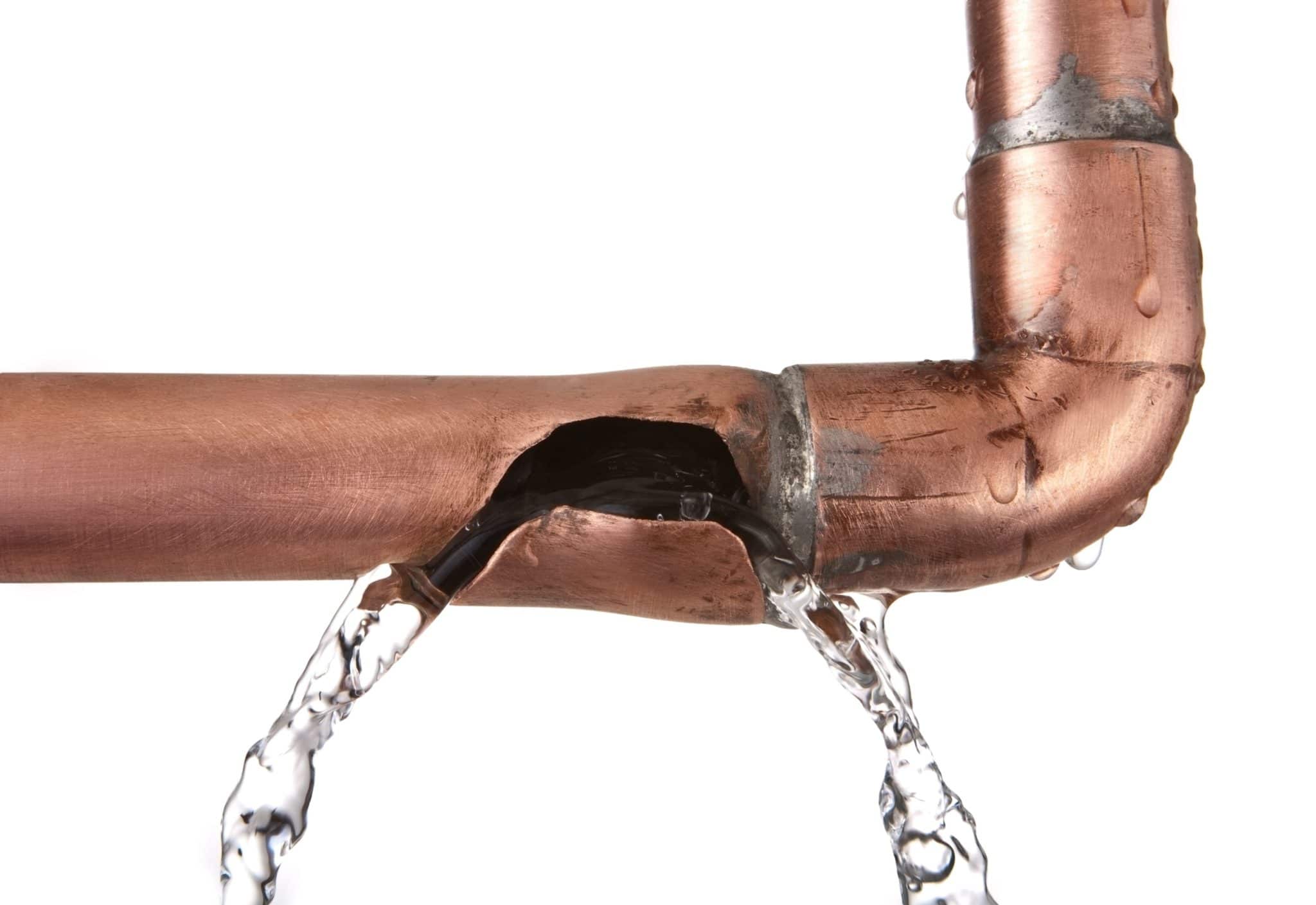 Leaking Pipe Repair Newcastle
Hunter Plumbing have over a decade experience and pride ourselves on finding a solution to your plumbing problems. All our plumbers have the required experience, knowledge, skills and the right set of tools to take on any sort of leaking pipe repair.
When you detect a leaking pipe, ensure you turn the water off at the main isolation valve and immediately get in touch with Hunter Plumbing. We will ensure one of our accredited and experienced plumbing specialists arrive at your place to fix the plumbing problem.
Hunter Plumbing's vans are stocked with a huge range of spare parts to ensure we can fix any plumbing issue quickly. We will locate the problem and repair without unnecessary damage to existing plumbing. Whether it is a small leaking pipe or a burst pipe flooding the house, Hunter Plumbing will provide a professional and quality service.
Burst Pipe Repair Newcastle
Plastic Leaking Pipes Repair & Replacement
It's quite common to see burst and leaks with such types of stiff plastic pipes. There are several reasons such cracking can occur. Such as weakening from UV light, accidental bumps or any movements taking place inside the house or on the ground, which can result in cracks.
Hunter Plumbing's accredited plumbers can repair or replace any part of the plastic pipe which causing trouble. We can also replace your whole system giving you more robust, long lasting piping material.
Galvanised Leaking Pipes Repair & Replacement
Is your water dripping out in spite of turning off the tap?   Is water coming out in an unexpected brown colour?  Then it is likely your galvanised pipes need replacing. Generally, dwelling places constructed before the 1960s have galvanised pipes, particularly for the cold water pipeline. These galvanised pipes are normally of iron or steel which are then coated with a protective zinc layer. These rust, decay and freeze, ultimately leaking or bursting, causing bigger plumbing problems.
Hunter Plumbing's qualified plumbers can repair or replace your galvanised leaking pipes. This material isn't used any longer because it rusts. Your attending plumber may suggest the latest material and provide you with a quote for a complete system replacement.
Polyethylene Leaking Pipes Repair & Replacement
Polyethylene pipes are generally spotted outside and used for passing water either away from or to a house or apartment block. Though they are resistant to weather & UV rays, it can still burst or leak giving you major troubles.
Whether due to a faulty installation, unintentional damage or ground movements, fittings may fall apart. For any problems with your polyethylene pipes, Hunter Plumbing's licensed plumbers can assist.  We will provide you with the best solution for repairing or replacing the complete polyethylene piping system.
Copper Leaking Pipes Repair & Replacement
If you have a copper pipe that is leaking or burst, get it inspected by a licensed plumber at the earliest. Get in touch with Hunter Plumbing and we'll send out the first available accredited plumber to your property.  We have the tools and equipment, the right parts, training and experience to repair or replace any copper pipeline.
Brass is a metal alloy made from copper and zinc. Due to its robustness, flexibility and resistance to rust; brass is a commonly used material for pipe fittings. Nonetheless, brass fittings used in valves and connections can still leak. This demands the service of an experienced plumber. Irrespective of what causes your brass fittings to leak, Hunter Plumbing has licensed plumbers to repair or replace your leaking brass fittings.
When you turn-on or turn-off your taps, you may sense a 'vibration' or 'hammering'.  Contact us right away so our expert plumbers can have a look at this particular issue. Call today to decrease the possibility of any further damage to your pipes or property.
Hunter Plumbing can help you round-the-clock, any day of the week, to locate a leaking pipe and provide the best leaking pipe repair in Newcastle. The leak may be underground or behind your walls, we have the right tools and equipment to find the source of the leak. Our plumbers will then provide you with a solution, so that you can save money on your water bills.
Trusted Across Newcastle for over 10 years
Hunter Plumbing Newcastle Are There When You Need Us